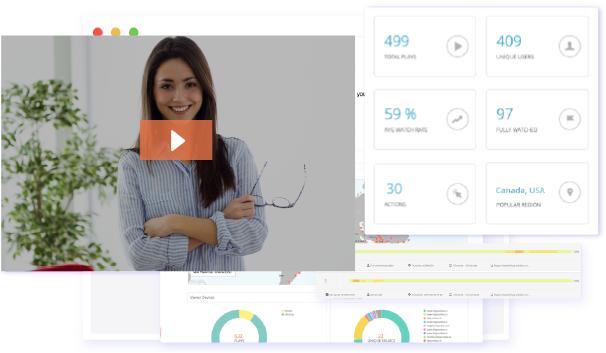 How can I use Hippo Video for my agency?
Include videos in your ABM strategy
Reach out to your prospects with personalized videos, images, and text. Save time by letting your prospects visualize your agency offerings with personalized demo videos. We're integrated with Hubspot, Pardot, Marketo, Mailchimp, Sales Navigator, Outreach, Salesforce, Gmail, Outlook, and more.
Visualize data-driven insights easily
Take personalized videos a step further by drilling down the data into charts and graphs. Impress your clients by sending them a weekly or monthly performance report in the form of a video that has data-driven insights.
How will my clients benefit from Hippo Video?
Humanize communication with videos
Enable your clients to send personalized videos to their prospects and customers by adding merge fields and importing the data from CRM or sheets. Videos act as a powerful tool to send personalized video messages that humanize communication at each step of the customer journey. .
Send personalized video email campaigns
Don't just run campaigns, run award-winning ABM campaigns with personalized videos that your clients will be proud of. Your clients will be able to send personalized videos to all of their customers explaining their product/service offerings, updates, or personalized messages.